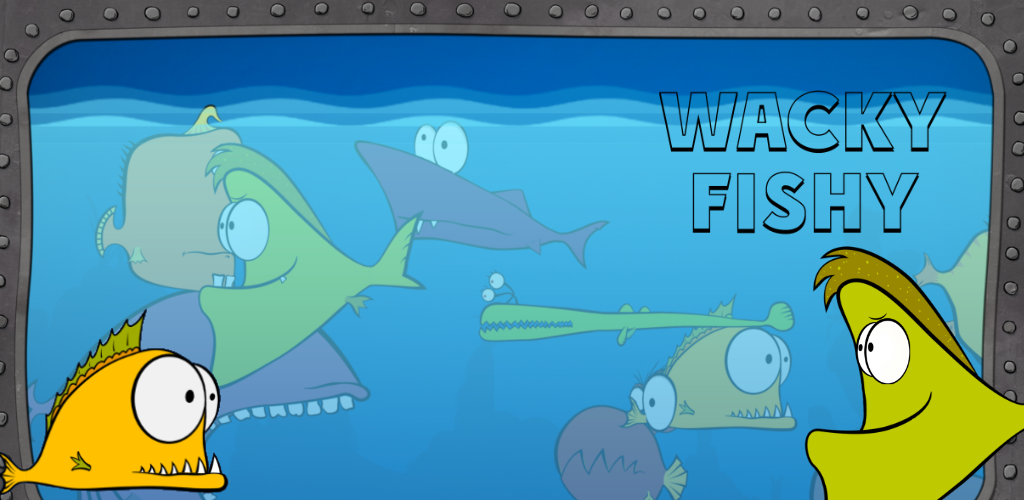 Wacky Fishy
How to play:
Tap long on the upper screen for high jumps! Tap quick on the upper half of the screen for small swim movements! Tap on the bottom of the screen to dive!
Hard day? Switch off and enjoy an awesome mash up of endless runner and jumping fish adventure with the wacky fishes! fly out of the water and collect coins and avoid the obstacles. Reach the wackiest highscore and collect new wacky fishy character in this great free to play mashup of endless runner and jumping fish game! But be aware ...as long you swim the more obstacles will spawn and the difficulty increases! Take a short break and enjoy a simple but awesome funny game! It is the best jumping fish game out there so download it now and have fun with the wackiest fishes on the App Store! Compete in the online leaderboards world wide and climb up in the top 30 to get amazing rewards!
Wacky Fishy is a game in the endless runner style for mobile devices. You are a wacky fish and you have to avoid mines, sharks and dodges birds to get the wackiest points. It is a bit like flappy bird but much better!Enjoy wacky cartoon / comic designed characters. In addition, the most wackiest player gets an entry in the most wackiest list depending on your highscore. Start today and reach the most wackiest score in the global wacky list and play wacky fishy for free! Dominate the leaderboards with your wackiest high score and compete with world wide wacky fishes!
Wacky Fishy Game Features:
-Wacky Characters
-super fun gameplay! Dive deep to jump high!
-Collect coins to get new characters!
-funny endless runner with funny character
-online leaderboards compete with the world best wacky fishy player on one leaderboard!
-Wacky Cartoon / Comic character design

Available on